LIFE show
Repríza 21/10/2013 v 20, NOVÁ SCÉNA NÁRODNÍHO DIVADLA - Praha
Repríza 04/11/2013 v 20, roxy NOD - Praha
Repríza 25/10/2013 v 20, ŠTUDIO 12 - BRATISLAVA
Repríza 27/10/2013 v 20, TABAČKA - KOŠICE
Repríza 06/11/2013 v 20, ZÁHRADA - BÁNSKÁ BYSTRICA
Archa Theatre, Prague, 2012
LIFEshow IS AN INTERACTIVE PRODUCTION. The first public presentation took place in January 2012 at archa.lab in the Archa Theatre. The opening night will be on May 18th, 2012, in the Archa Theatre.
Everyone wants to affect the others, to be sympathised with. To come up with a more drastic or lighter version of one's own personal biography. Contemporary Hansel and Gretel lost in a gingerbread cottage of media reality leave the theatre in order to find their missing fathers in the streets.
LIFEshow demonstrates new possibilities of combining theatrical language and modern technology. The project focuses on finding the borderline between actors and performers, between being in a role and being oneself, on examining the borderline between reality and show, between documentary and acting, truth and lie. That relates to new ways of audience involvement and the strategy of affecting and influencing public life. This style of work raises the fundamental question if theatre should remain a social event or if it is a form of an individual's experience and perception.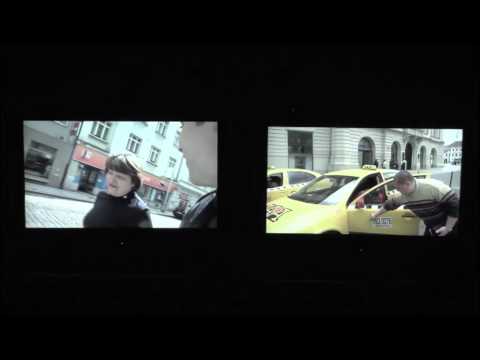 LIFEshow – Stockholm Fringe Fest 2012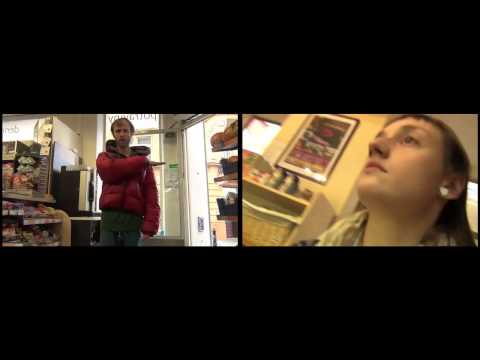 Directed by: Petra Tejnorová
Dramaturge: Martina Musilová, Lukáš Jiřička
Production: Michal Somoš, Lucie Špačková
Stage Design: Antonín Šilar
Costumes: Adriana Černá
Music: Jan Burian
Choreography support: Jaro Viňarský
Cast: Johana Schmnidtmajerová, Petr Vančura
Photo: J.Hromádko
Videotech support: Jaroslav Hrdlička